I don't know what these poor people will do. You have to be really desperate to leave everything you own behind to risk starvation or drowning. God help them.
Central European neighbours turn ugly as thousands fleeing war are shunted between Croatia, Slovenia and Hungary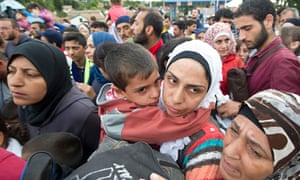 Hungary sent armoured vehicles to its border with Croatia, while Slovenian police sealed several crossings after Croatia attempted to offload tens of thousands of refugees who are using it as an alternative entry point to the European Union.
Croatian policemen accompanying hundreds of migrants into Hungary were disarmed by their Hungarian counterparts and turned away, while Slovenian police used pepper spray to ward off hundreds, mostly Syrians and Afghans, trying to cross to reach the countries of northern Europe.
The chaos had been sparked by Hungary's decision to shut off its southern border with Serbia, blocking a well-trodden refugee railroad that has brought more than 170,000 refugees into the EU since the start of the year.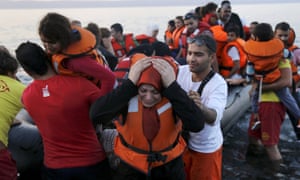 More on link: http://www.theguardian.com/world/2015/sep/19/refugees-croatia-hungary-borders-europe